2018-19
Participants
June Zinck - Sound Design
I am a local stage manager and emerging sound designer, who has had the privilege of working with several theatre companies throughout the Maritimes in both capacities. Most recently as sound designer for Neptune Theatre's production of In A World Created By A Drunken God, and Eastern Front Theatre's production of Half-Cracked: Legend of Sugar Mary.
I am honoured to be a recipient of the Chrysalis Project at Neptune Theatre and am beyond excited to work with and learn from professional sound designers in upcoming productions in Neptune's 2018/2019 season. I want to particularly thank Martha Irving, Laura Thornton, Jeremy Webb, and Heather Lewis for their continued support and mentorship. You took a chance on me, and I am forever thankful!
---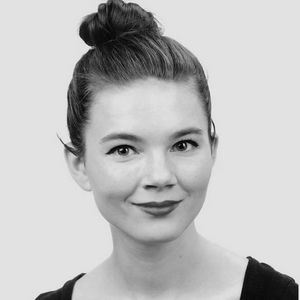 Kaelen MacDonald - Costume Design
Kaelen MacDonald grew up in New Brunswick, with a theatre background which propelled her into four years of Costume Studies at Dalhousie University. Over the course of the last few years, she has had the pleasure of working on shows which include Opera Nova Scotia's La Finta Giardiniera; The Fountain School of Performing Arts' productions of Drums and Organs and The Piper; HEIST's Princess Rules; and Taboo Theatre's Seasonal Affective Dramas.
Kaelen has worked in many costume roles but is particularly interested in the way costume design communicates to the audience. She is looking forward to exploring design in the Chrysalis Project in the upcoming season at Neptune.
---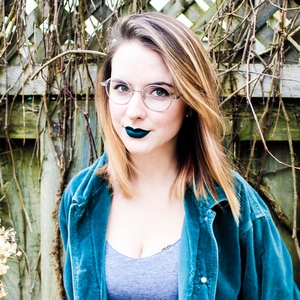 Alison Crosby - Lighting Design
Alison is super happy to be a part of the first Chrysalis Project team! Originally from Cape Breton Island, Alison is a recent graduate of Mount Allison University's Drama Studies Program. During her academic career, she completed an independent study in lighting design with She Stoops to Conquer and received multiple awards for her design, technical, and performance work in the department. She was the technical director for Garnet and Gold, designing lights for their productions of Tarzan and Anything Goes as well as Sackville Student Theatre's productions of Art and Salt-Water Moon.
After graduation, Alison was the emerging playwright at the 2016 PARC Playwrights' Colony, was technical director for Live Bait Theatre's workshop of For the Love of Gracie Gray, was the apprentice stage manager at Ship's Company Theatre and Festival Antigonish, and then spent eight months as a production manager / stage manager / designer / director / technician / bartender for the Highland Arts Theatre. As the old saying goes, "Jack of all trades… Recent specialized interest in lighting design."
More recently, Alison designed for clown duo Morro & Jasp and assistant designed for the HAT's production of Criminals in Love. Since moving to Halifax this past fall, Alison has been fortunate enough to be Matchstick Theatre's resident lighting designer, thus far working on their productions of Peter Fechter: 59 Minutes and Bone Cage. Upcoming design includes The Woodcutter, The Little Years, and Joyride (Matchstick Theatre) and whatever delightful madness comes out of this exciting project.
Endless thanks to Neptune Theatre for this opportunity.
---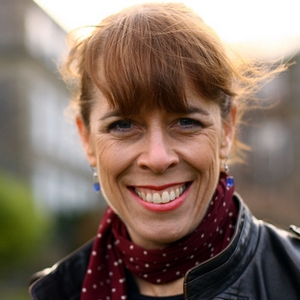 Veronique Mackenzie - Choreography
A recipient of one of Nova Scotia's prestigious Established Artist Awards, this eclectic dance artist/choreographer immerses herself in the exploration of the comedic and traditional genres as well as collaborative and site-specific work.
Most recently, Véronique's site-specific piece, Storm Dances, received national attention after being performed in one of this decade's most intense snowstorms, and her one-woman comedy performance, You, Me, and One Piece of Chalk, garnered her with a reputation for being a genuine and creative storyteller. She is currently creating an interactive performance/film project entitled, She Wakes Up Gasping, and will choreographing for Eastern Front Theatre's production of KAMP.
Her choreographic credits in Musical Theatre, Opera and Theatre include Spring Awakening and Runaways with director Dr. David Overton, "Urinetown" (Director Pam Halstead), "Cinderella" (Director Linda Moore) and most recently the opera La Finta Giardiniera (Dr. David Overton). She has numerous choreographic credits at the Fountain School of Performing Arts including Coram Boy/Man of Mode/The Piper/ Drums and Organs. She has also crafted movement design for independent theatre including Meghan Hubley's "Honey and Jupiter" and Margaret Légere's "Leaves of the Virgin Mary".
Her television credits for choreography include: Street Cents (CBC Halifax), Mr. D (CBC Halifax), and the comedy series, Let's Get Physical (POP TV Los Angeles).
Véronique is on faculty at The Fountain School of Performing Arts (Dalhousie), NSCAD University, Neptune Theatre School, and Halifax Dance and is an artist in residence at Danspace (Dance NS). She also works as the Atlantic rep for The Dancer Transition Resource Centre, out of Toronto. "V" is also a visual artist.
---
Sarah Richardson - Music Director
Sarah hails from Ontario, where she had been studying music since the age of five with the Royal Conservatory of Music, beginning with piano, followed by voice, flute, viola, accordion, and bass. She went to Canterbury High School for the Arts and graduated with a Bachelor of Fine and Applied Arts from Ryerson University.
As well as a performer, Sarah has been a musical director for over 20 years, in both Ontario and Nova Scotia. She won a Merritt Award for Musical Direction for Chester Playhouse's production of "Ruthless: The Stage Mother of All Musicals", a Merritt nomination for HEIST's production of "New Waterford Boy", and recently musically directed YPCo's world premiere of "My Side of the Country". She is also a founding member and musical director of Whale Song Theatre.
In her spare time, Sarah loves performing with her band, the Blackrats.
Past credits include Neptune Theatre School, Whale Song Theatre, Liverpool International Theatre Festival, DramaFest, Dartmouth Players, and Halifax Feast Dinner Theatre.
---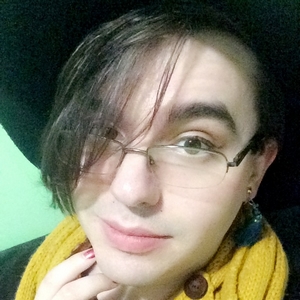 Avery Jean Brennan - Musical Director
Avery Jean is a graduate of Neptune Theatre School's Pre-Professional Training Program, The Canadian College of Performing Arts (CCPA), and the Canadian Musical Theatre Writers Collective (CMTWC)'s Writers Workshop. After spending a year as Artistic Director Intern at the CCPA (where she studied music direction under Heather Burns), she moved on to study under playwright/dramaturge Christopher Weddell, and composer/lyricist Leslie Arden.
As a writer and music director, she is dedicated to creating opportunities for other trans and non-binary artists in musical theatre.
Bundles of thanks to Christopher, Leslie, Heather, Laura, GaRRy, Justin, Annie, Binnie, Tamsyn, Tim, and Nana.
Past Music Direction: King of Berlin (The Doppler Effect Productions), A Christmas Carol (workingclasstheatre), The Drowsy Chaperone (Prairie Skies Musical Theatre Company), The Call Went Out (The Story Theatre Company), Broadway Lights, Cities & Girls, Lend Me a Tenor, Twelfth Night, The Grapes of Wrath (CCPA), So… What About Love? (Ambushed Theatre), Thoroughly Modern Millie (Victoria Operatic Society), Once More With Feeling (Saints ALIVE! Theatre Society) Past Writing: Get Happy: A Hollywood Musical Revue, Art Isn't Easy (CCPA Alumni Co.), Good Vibrations (DaPoPo Theatre's DaPride Café), Twelfth Night, An Evening in Venice (CCPA), That Maple Feeling: Here Comes Cana-Booboo! (CCPA/Atomic Vaudeville) Some Sunny Day (Once Upon a Theatre Collective).
---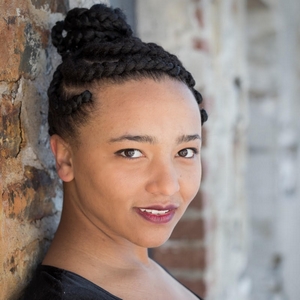 Koumbie - Director
Koumbie is an actor, writer, and director currently based in Halifax. In front of the camera, she has appeared in a number of local productions with reoccurring roles on shows including YTV's Aquateam, CBC's Mr. D, and season 3 of Outtv's Sex & Violence.
Since going behind the camera, Koumbie has directed a number of award-winning short films, including the Short Film Face-Off winner Hustle & Heart, a 1k wave feature, Ariyah & Tristan's Inevitable Break-Up, and an episode of Studio Black S2. On stage, Koumbie has worked with companies like LunaSea, Zuppa, and Voices Theatre Ensemble as an actor and recently directed the Neptune/Eastern Front production of Karen Bassett's Lullaby; Inside The Halifax Explosion.
---
Luciana Silvestre Fernandes - Director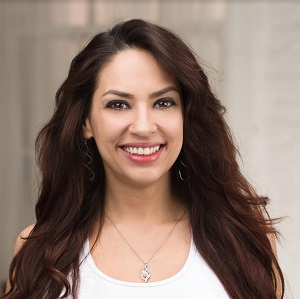 Luciana Silvestre Fernandes is a Halifax director who can't wait to come home to Neptune. In Halifax, Luciana was the artistic director for Taboo Theatre and worked with many independent companies, such as Villains Theatre, Child's Play, and Doppler Effect. A Dalhousie grad, Luciana recently relocated to B.C. to further challenge herself as a director and is pursuing an MFA in directing from UBC.
Luciana's work embraces the philosophy that artists are artisans of reality. In shaping how audiences perceive the world, we can shape how they interact with it. It is through our choices of representation, what we normalize and what we challenge, who we give a voice to, and what questions we deem worthy asking that we challenge unconscious or semi-conscious dogmas of our audiences.
In this last year, Luciana has directed Anouilh's Antigone, a devised movement-based expressionist adaption of Sophocle's Classic titled Antigones, and Middleton's A Yorkshire Tragedy, all works focused on (re)claiming classical works with a contemporary sensitivity.
---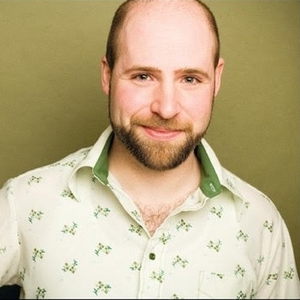 Andrew Chandler - Director
Andrew Chandler is an actor, musician, director, and producer from Waverley, Nova Scotia, and is honoured to participate in the Chrysalis Project.
As an actor, he has performed on stages across Nova Scotia, including roles with Two Planks and a Passion Theatre, Ship's Company Theatre, and Shakespeare by the Sea. Directing credits include Seminar (2016 Merritt Award Nominee for Outstanding Production by a New or Emerging Company), two editions of David Sedaris' Uncomfortable Christmas, and The Return to Baker Street, which won multiple awards at the 2017 Halifax Fringe Festival.
He is the Artistic Producer of Kick at the Dark Theatre Co-operative, with whom he is currently developing several projects with emerging playwrights. Andrew is a passionate advocate for social justice, community building, and local representation, and aims to use his privilege to that end.
He wants to hear from you ( kickatthedarktheatre@gmail.com), preferably over pizza.
---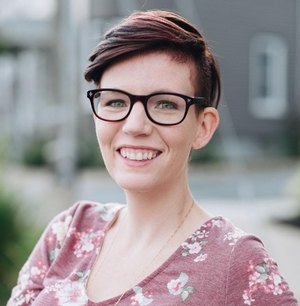 Emily Jewer - Director
Emily Jewer is an actor, director and artist based in Halifax, Nova Scotia. She graduated from Mount Allison University in 2010 with a BFA focussed in photography and then spent a year training with Neptune Theatre's Pre-Professional Training Program.
After spending the last few years working on stage with several local theatre companies, Emily began to take an interest in directing. She started out in community theatre, assistant directing and directing at The Theatre Arts Guild on shows such as Steel Magnolias and Doubt: A Parable. Last year Emily directed Heathers: The Musical for Whale Song Theatre as their inaugural production and earlier this year she was given the chance to assistant direct Salt Water Moon at Neptune Theatre.
In addition to theatre work, Emily also works as a photographer with her company MJ Photographics and as a freelance visual artist.
Selected credits include - DIRECTOR: Salt Water Moon (Asst.) - Neptune Theatre; Heathers: The Musical - Whale Song Theatre; Doubt: A Parable, Steel Magnolias (Asst.) - TAG; ACTOR: Stop Kiss - Whale Song Theatre; Spirits, 30/60, Too Much Light - Up the Hill Theatre; Proof - TAG; Haven - Syfy/Showcase.